(TOM)
So I am writing this the late night before I have to board the plane to go to the annual San Diego Comic Con International. As this is the biggest pop culture show in the US, it is a fitting time to attend to pimp my work, meet friends and pros who I only see at conventions, and network for business reasons. I'm also pissed because I think I lost my digital camera. Can't find it anywhere!! If someone picked it up, I'm sure they'll find embarrassing sketches and pictures of hot girls in bikinis on it. Congratulations.
So Impact Books finally sent me my sweet advance copy of my instructional book, Incredible Comics With Tom Nguyen, and it is EVER SO NICE to hold the final product in my hands! Here is the evidence...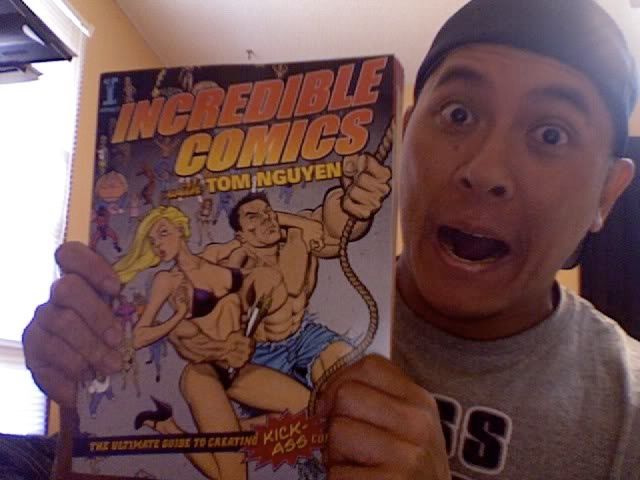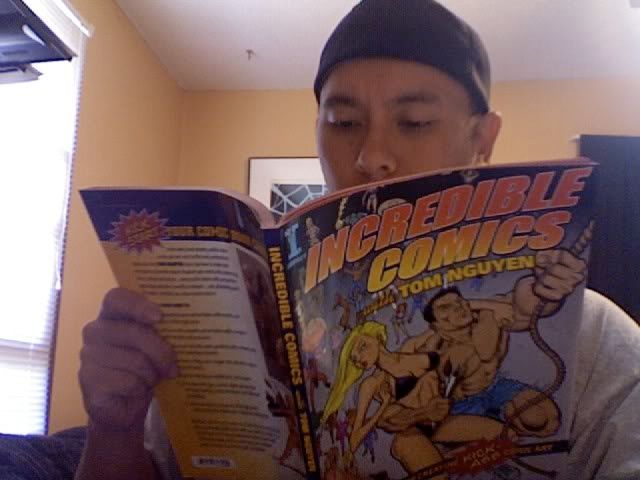 Check out my EXTREME farmer's tan--it fucking looks like I'm wearing a second shirt:
If you're at the big show this weekend, Impact Books (booth # 1415) is doing some sort of contest to give away the Superman piece I previously posted. But here is the final inked and colored version: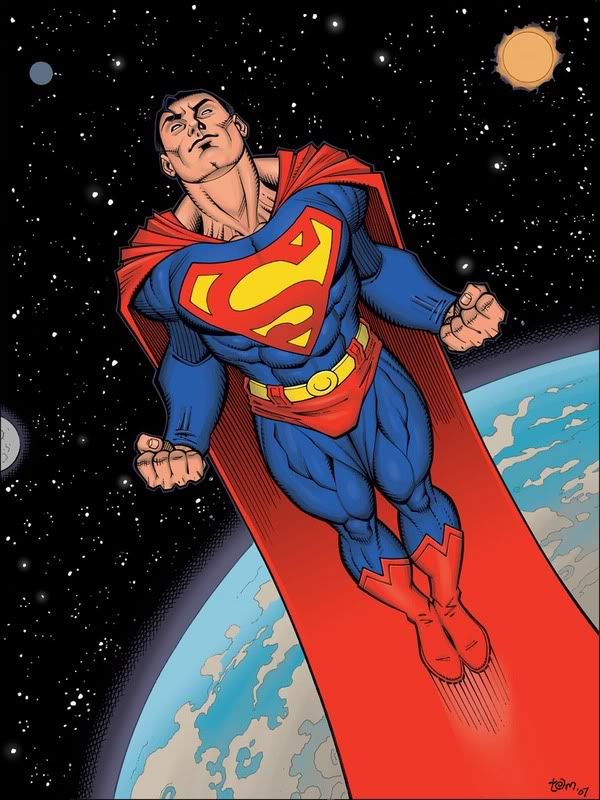 Later!
Tom